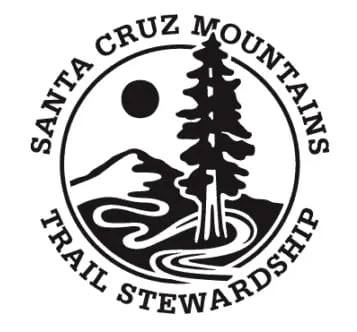 The Santa Cruz Mountains Trail Stewardship is a 501(c)(3) nonprofit that builds and maintains great trails for everyone, and connects communities to nature through responsible outdoor recreation.
Since its founding in 1997 (formerly known as "Mountain Bikers of Santa Cruz"), they've grown from a special interest advocacy group into a professional trail stewardship organization with deep trails expertise, a full roster of field and office staff, extensive community and volunteer engagement, and strong relationships with local land managers.
The Santa Cruz Mountains Trail Stewardship believes that trails are a gateway to the adventure, fun, exercise and sense of wonder offered by the great outdoors. Their work expands and enhances sustainable trail networks so everyone has a place in enjoying and protecting the Santa Cruz Mountains.
The Santa Cruz Mountains Trail Stewardship envisions Santa Cruz County becoming the model for sustainable trail systems, community stewardship and land manager partnerships, by design, construction and maintenance, through community collaboration, partnerships and world-class events.